Do you want to implement your intelligent and future-proof charging infrastructure?
reev Connect makes it quite simple.
With the reev Connect Set, you can equip individual charging stations or entire charging groups simply and easily with the reev software. This applies to charging stations that have already been installed as well as to charging stations that have not yet been configured.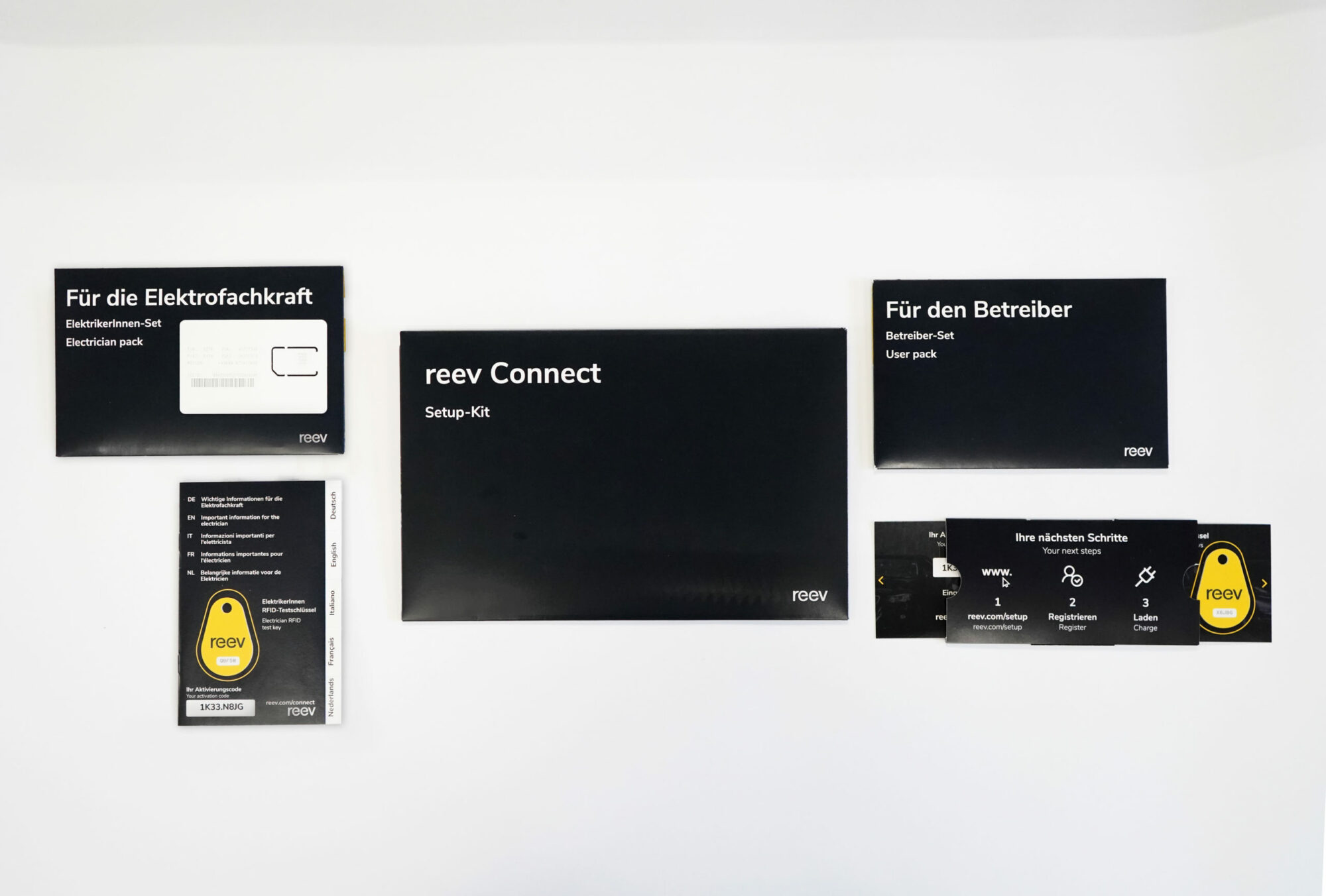 This is how you make charging infrastructure simply intelligent.
You can find more information about the reev Connect Set in our information brochure, which you can download here.
The reev Software meets the open source communication standard OCPP (Open Charge Point Protocol) This means that the reev Connect Set can be combined with a wide range of manufacturers.
An overview of all currently compatible hardware models can be found here.
Our cloud software enables charging stations to be future-proof.
The reev Dashboardthe intuitive user interface makes it easy and comfortable to operate and manage your charging infrastructure. This is how you operate your charging fleet efficiently.
Only with reev Dashboard Pro you have the full range of the reev Software features, such as:
Management of charging tariffs
Create charging quotes with individual pricing for individual drivers or per user group:
Learn more
The operator chooses the optimal tariff option
The electricity used for charging is recorded for each user according to consumption and billed according to the specified pricing
The operator creates different charging offers, such as guest or employee charging
Public charging
Enable the use of charging infrastructure for spontaneous charging (Ad Hoc or eRoaming).
Learn more
Access via QR code or (third-party) charging card
Billing via credit card, Apple Pay or Google Pay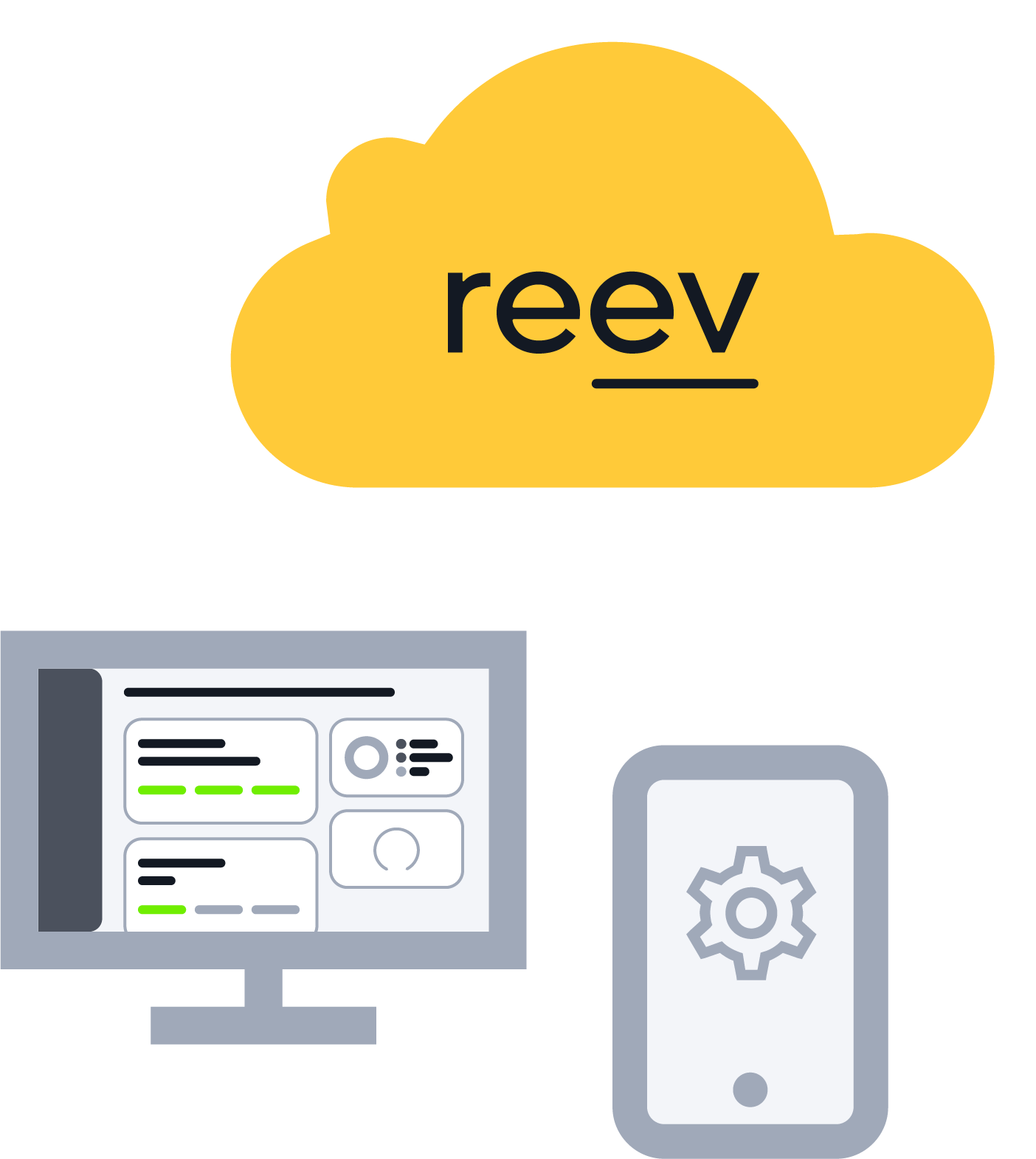 Automated billing
Automated and secure billing via our payment service provider.
Learn more
Monthly invoicing
Invoicing with operator logo
Monthly credit for the operator (CPO)
Automated billing
Automated and secure billing via our payment service provider.
Learn more
Additional revenue at any publicly accessible charging point at no extra cost
Regardless of which eVehicles are charged at these charging points
Thanks to consumption-based recording (per kWh), charging processes can also be credited retroactively
Multiple payment options
Offer various payment options to users.
Learn more
Company cars & pool vehicles
Employees
Residents & tentants
Spontaneous chargers & guests
Access control
Keep an eye on the charging infrastructure. Control and manage it centrally via online access.
Learn more
All locations in one overview
Analysis of user behaviour and revenue
Live reporting of occupancy and charging processes
Remote control of the charging stations
Do you want to know more about reev Software?
The reev Connect Set enables you to use the software license models Compact or Pro. Choose the software model that fits your requirements.
Components of the reev Connect Set
The reev Connect Set consists of a reev Connect Setup-Kit and one or more reev Connect license key(s).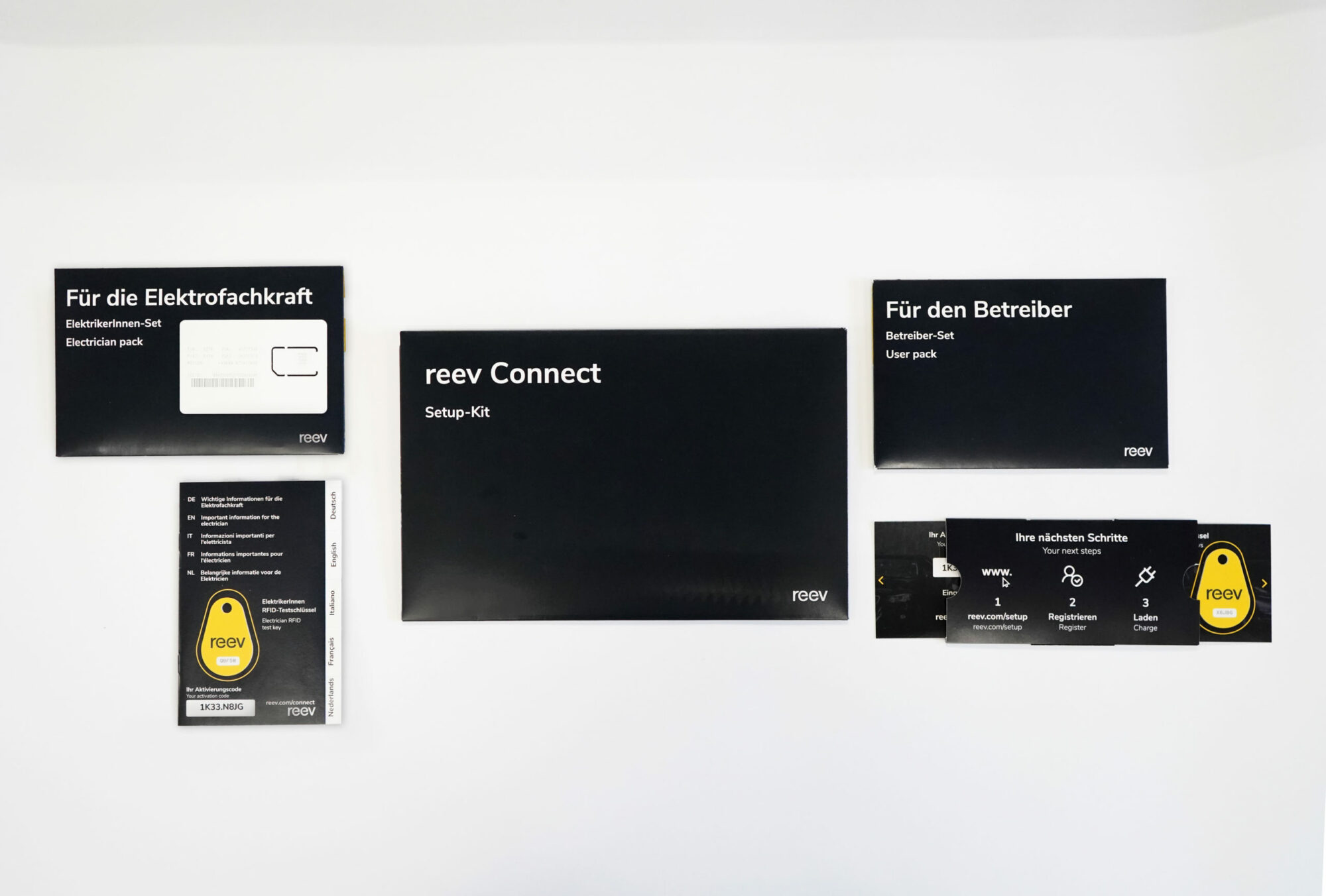 Setup-Kit
The setup kit is used for commissioning the charging station by the qualified electrician. One setup kit per charging group is required for setup.
The scope of delivery includes:
An envelope for the electrician including a SIM card (optional) and a setup manual
An envelope for the operator including an activation code and two RFID key fobs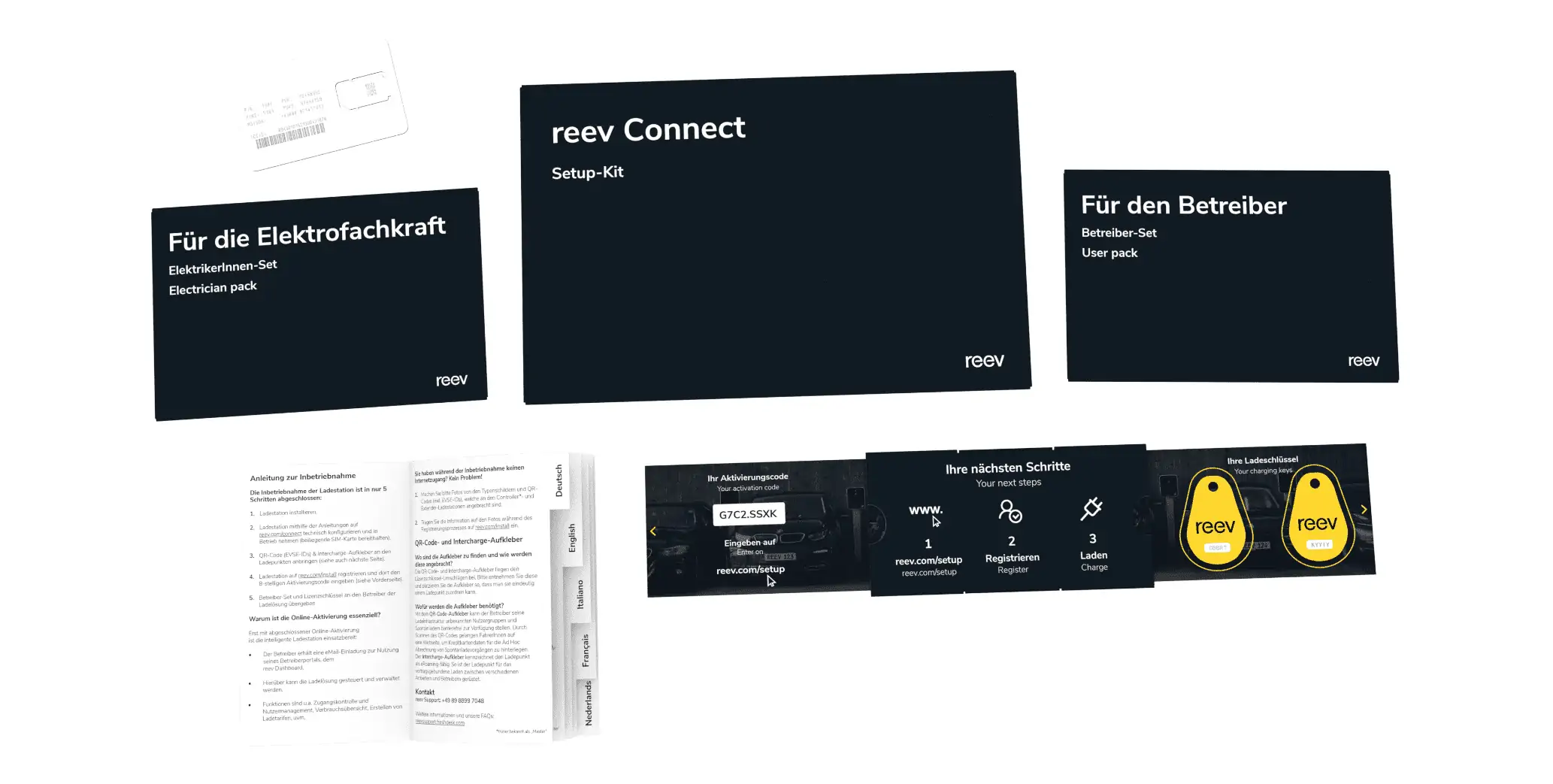 Do you have questions regarding the reev Connect Set? Our experts will be happy to help you.