Distribution of power according to demand
With intelligent reev energy management, taking into account the building load, the demand-based distribution of the available power to be distributed to the charging points. This avoids expensive consumption peaks during the day, and the available power is used cost-efficiently. Thanks to dynamic load management, the building load is not exceeded at any time, thus ensuring the building's power supply.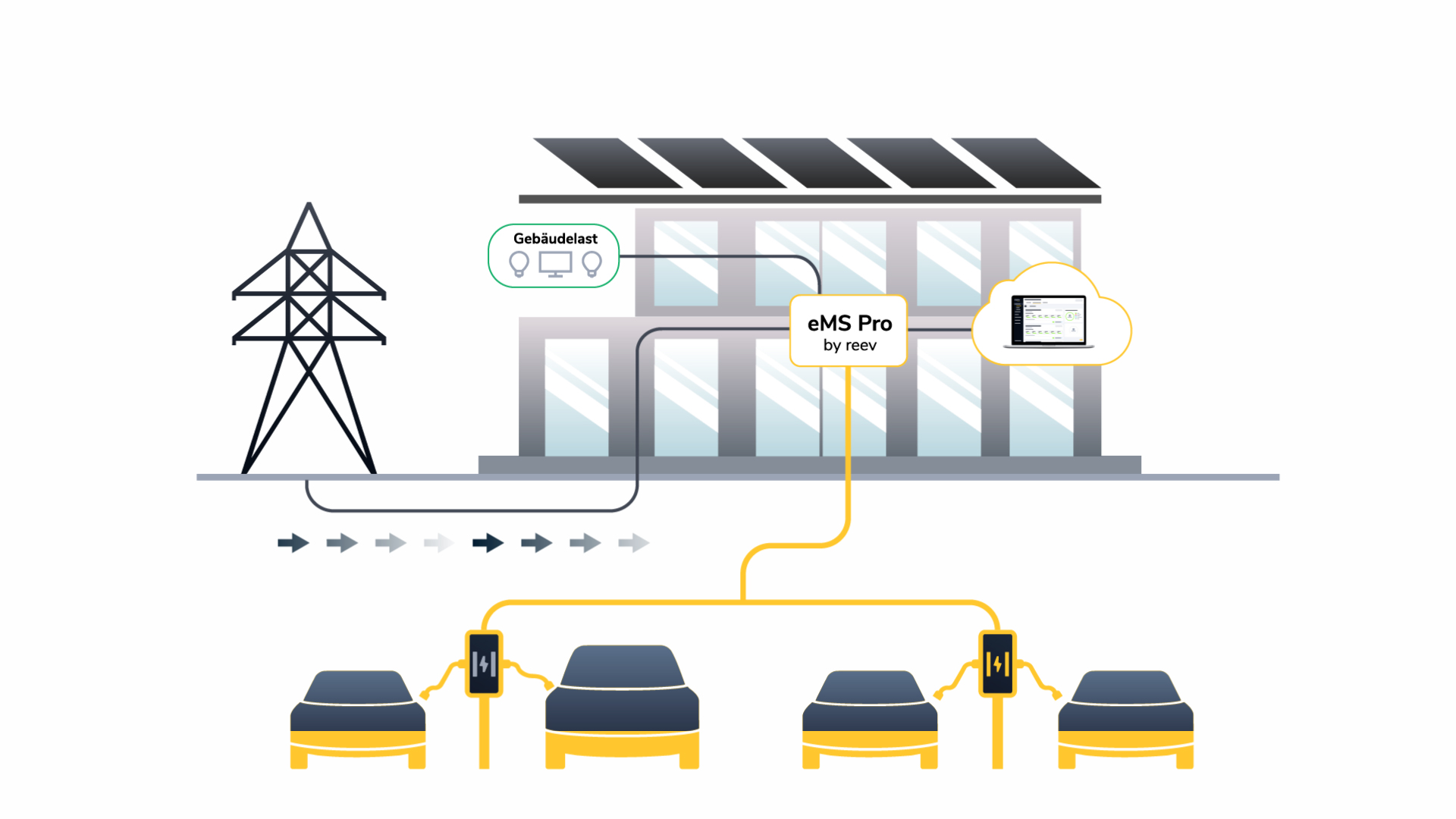 Order
The electrician orders the EMS controller from reev, specifying the parameters (number of charging points, etc.).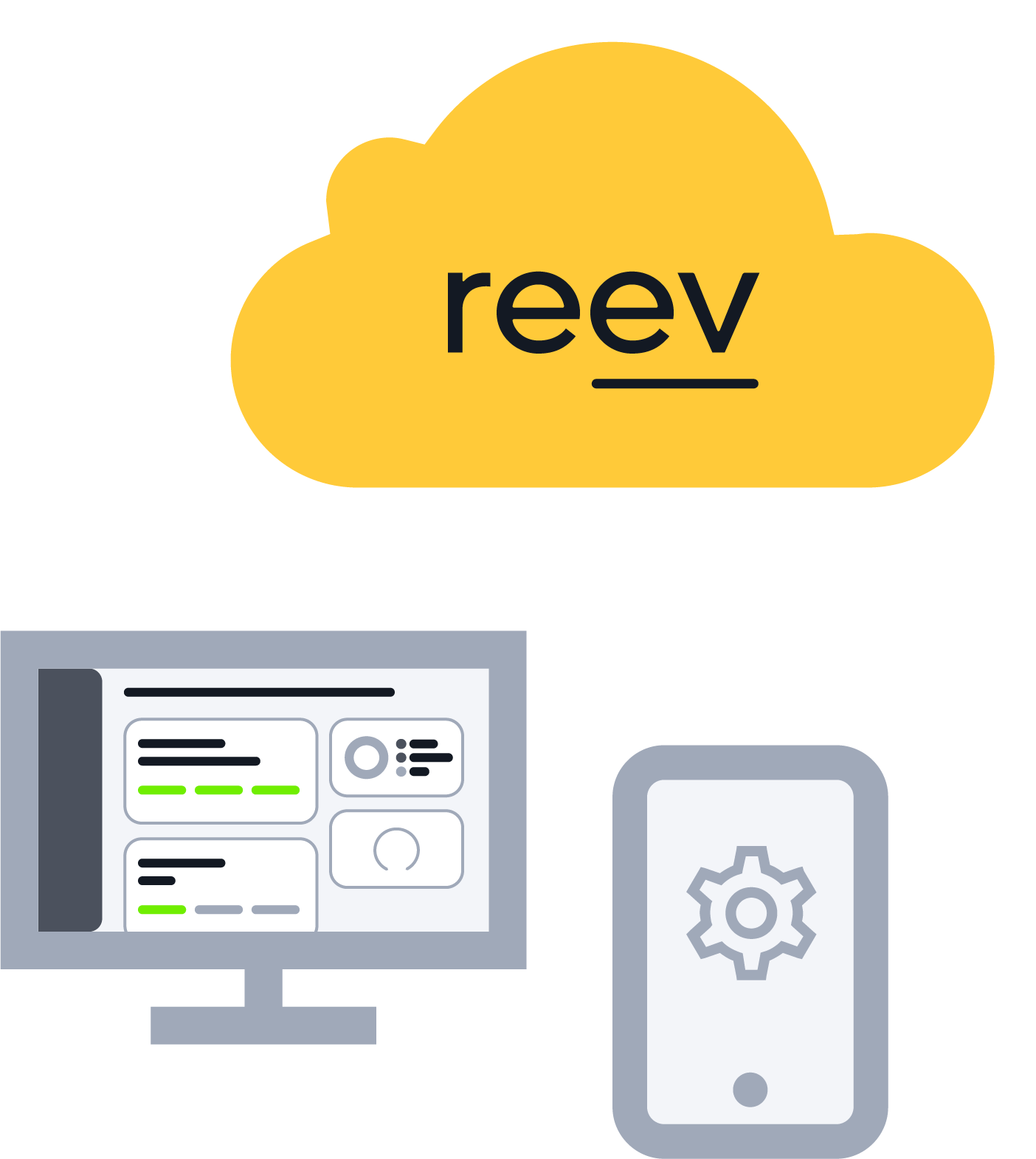 Pre-configuration
The EMS controller is pre-configured by reev and sent to the electrician.
Installation
The setup is carried out by the electrician, with remote support from reev.